It's hard to believe that my podcast
Bradbury 100
has been going for seven weeks. Scroll down for Episode 7!
In this episode I have a fun interview with Brian Sibley, the award-winning dramatist and broadcaster who has probably adapted more Bradbury than anyone else. But Brian is also an authority on Walt Disney, and it was a mutual love of all things Disney that first brought Brian and Ray Bradbury together as friends.
Brian and I have so much to talk about, that I'm splitting the interview over two episodes. Today is (mostly) about the Disney side of things, and next week is (mostly) about Brian's experiences in adapting Bradbury for radio.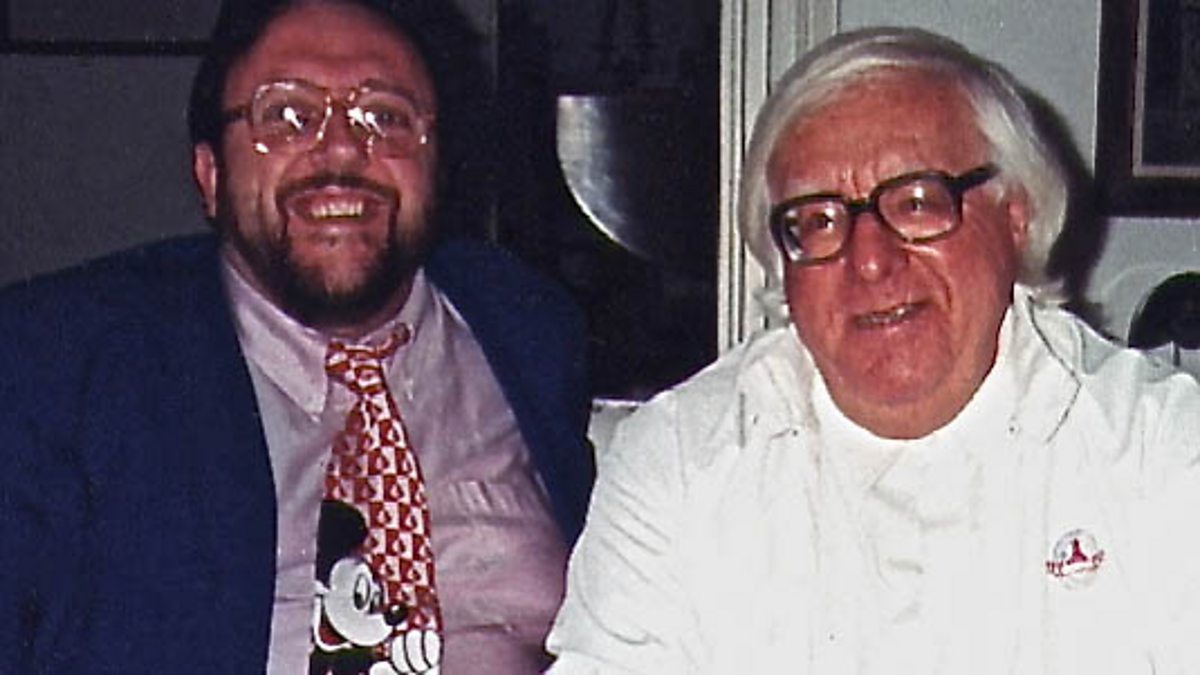 Brian Sibley and Ray Bradbury, back in the day.
Show Notes
The
letter from Ray Bradbury
to Brian Sibley which starts today's interview.
Walt Disney explains audio-animatronics, and demonstrates his
robotic Abraham Lincoln
, created for the World's Fair.
The
opening of EPCOT
in Florida, with speeches outside Spaceship Earth.
Brian Sibley's
recollections of the opening of EPCOT
, from his own blog.
An attempted
reconstruction of the original Spaceship Earth
ride as it would have been experienced by the original riders in 1982. (Some poor quality audio and video, but this appears to be all that remains of the original ride as scripted by Ray Bradbury.)
Brian Sibley's
blog(s)
. The "personal blog" contains lots of
Bradbury-related material
.
Brian's Soundcloud channel
carries a number of his Disney-related and Bradbury-related radio documentaries.